ABOUT KIIT-TBI IM2 ACCELERATOR
KIIT-TBI Ignite the Momentum of Innovation to Market (IM2) Accelerator is a zealous 90 days Program that gives startups access to mentorship, investors and other support that helps them to scale up their businesses.


The objective is to provide the Startups with a momentum to establish a strong position in the market by idea validation, identifying the business opportunities, making potential customers, building a scalable business model and building Go-To-Market strategy. KIIT-TBI IM2 Accelerator Program is available for two stages, where the startups at POC level enter into a new market to achieve product/market fit whereas revenue stage start-ups can scale up and expand their businesses.
Supported by
WHICH STAGE IS YOUR
STARTUP IN ?
We offer two types of Accelerator programs for tech startups, depending on the stage they are in. Define your stage to find out if you fit into Product Validation Lab or Market Access Lab.

Product Validation Lab
Teams of >2 co-founders that want to validate their tech business idea and find a product/market fit and can generate early customers

Market Validation Lab
Startups of >2 co-founders who found their product/market fit and are now ready to accelerate and scale.
WHAT FOCUS AREA IS
YOUR STARTUP IN?
We have built customized startup networks of mentors, corporate partners, and investors in the areas of :
Future Techs (AI/ML & AR/VR)
The last date for submission of applications is August 15, 2019. Participants are requested to complete a simple online form that explains the problem they are trying to solve, the uniqueness of their solution, value proposition, competitive advantage etc. Additional materials to support the case are welcome.
Innovation
How unique is the innovation as a solution?
Time Frame
Can the innovation be implemented in the given time?
Proof of Concept
The paper idea to be prototyped on a small scale
Market Fit
Is the Founders' / management's attitude and intent in the right place?
Market Potential & Scalability
Are the operations scalable and sustainable in the longer term?
Pankaj Thakar
Founder Padup Venture, Member IAN, Angel Investor, Mentor Tech Startups
Rajeev Aiyappa
Plataforma Capitals
Pankaj Thakar
Vice President, PadUp Ventures
Dr. Rusheekanta Mohanta
Director, HeartMate Institute
Ramakant Das
Director AI Solutions, NASSCOM CoE-IoT
Debasish Bhattacharjee
Principal Associate | Asia - SAARC ICDImpact
M N Srinath
Mentor, EVE Energy Venture
Amit Singal
CEO, Startup Buddy
Our Cohorts
Congratulations and best wishes for your next adventure!
EzeRX Health Tech Pvt Ltd

EzeRX has built a Non-Invasive, Non-Contact Robust Portable Hand-held device for Accurate Measurement of Bilirubin Level, Haemoglobin Concentration and Oxygen Saturation and provides instant results.
---

Prakrika technology Private Limited
Prakrika helps in saving energy using smart devices connected with the electrical and electronics appliances at places such as home, office, hospitals, hotels, commercial space etc.
---
Azeedo
Azeedo is working on herbal, eco-friendly, cheap bio-pesticide that has better affinity against pest prepared from a weed called Congress Grass. The product can mimic the activity of both pesticide and insecticide therefore it is a one for all type of product.
---
Jan Elaaj Healthcare Pvt Ltd

Jan Elaaj is building a smart, next-generation, affordable and trusted platform, where, using AI and early detection of diseases if possible and they can be subsequently advised to take the timely scans, tests and treatment at designated health professionals and primary care centres.
---
Tan90 Thermal Solutions Private Limited
Tan90 has developed a portable cold storage box with its unique IP that simplifies the transportation of temperature-controlled products from the farm-to-fork and in last-mile delivery for high-value products.
---
Nexyite
Nexyite has built Human Interactive Interface systems (HII Systems) which is a combination of the smart digital kiosk and digital billboard. The system provides free features to the users such as free calling, mobile phone charging, interactive messages etc.
---
ML Green Projects Pvt Ltd
ML Green is working on designing solar modules with a certain setup that doesn't hamper the soil health and enables farming beneath the panels. The effective way of using solar panels helps in soil fertility and doesn't affect the yield on the farmland.
---
Comofi Medtech Pvt Ltd
Comofi is working on precision surgery robotic arm that would help the surgeons in delivering the successful results in the critical and medical emergency situations.
---

BNG Spray Solutions Pvt. Ltd
BNG spray has a patented spray technology that enables up to 50% more efficient fuel combustion in the industrial burners and furnaces.
---
Thacker Farmtech Pvt. Ltd
Thacker Farmtech is developing a smart agriculture robot for precision farming to tackle the issues faced by small and marginal sized farmers in India due to unavailability of cheap manual labour, unaffordable tractors and its accessories and lower crop productivity.
---
Enigma Motors Pvt Ltd
Enigma Motors is working on building affordable high-performance last-mile delivery solutions that have an upfront cost similar to the IC Vehicles
---
Automaton Robotics And Automation Pvt Ltd
Automaton Robotics Pvt Ltd is manufacturing a cost-effective and user-friendly hybrid CNC milling cum 3D printing workstation with both automation and manual adjustments.
---
Epvi New Technological Epoch Pvt Ltd
EpVi Lighting Technology is manufacturing the World's first AutoSwitcher Lighting Products. The lighting products are unique because even after fuse off, the user can use them by pressing a switch.
---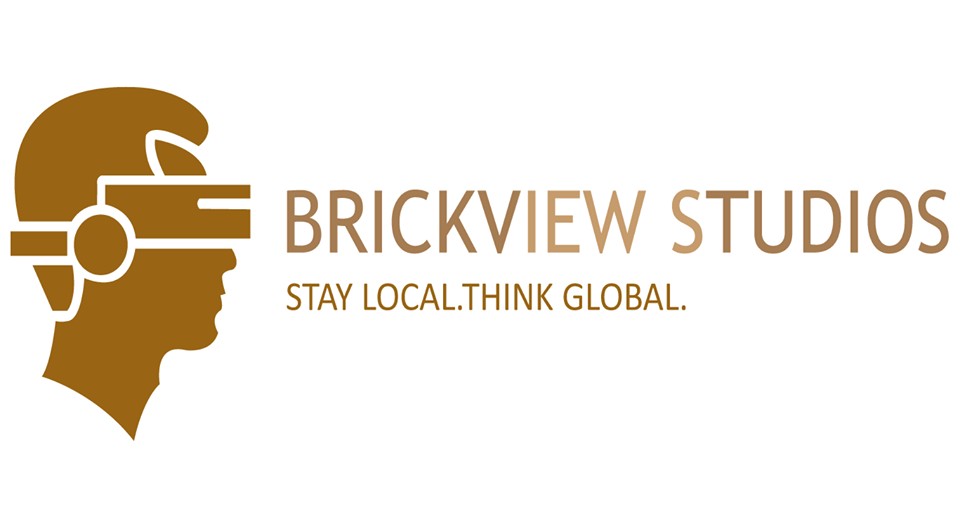 Brickview Studios Technologies Pvt Limited
Brickview Studios is an AR-VR company providing virtual try on plugin for e-commerce and resellers.
---
Lvl Alpha Private Limited
lvlAlpha is a Defence Tech company building a HadEON©, an integrated damage control system and a single platform future proof customised automated system for defence countermeasures and human security.
---
Neukelp Innovation Technology Pvt Ltd
Neukelp is developing an electronic device to detect bad posture and alert user when they are slouching. The device helps in improving the posture and preventing from slouching.
---
Aether Innovations Pvt Ltd
Aether has built the automated vending system that deliver street food and beverages such as Bhelpuri, Chaat, Lassi and Biryani.
---

SunEmison
SunEmison Solar has built a solar glass to convert the solar energy from the traditional building installations optimizing two different aspects at the same time, namely electricity production, thermal insulation.
X-BIONIC LABS
Innovating a smart wearable device for cattle to predict the real-time health data & predictive diseases, estimates approximate milk production.

---
AMELIORATE BIOTECH PRIVATE LIMITED
Building a Single diagnostic device that can detect malaria, dengue & Chikungunya infections at one go on the very first day of a symptom.

---
ETRIX TECHNOLOGIES PRIVATE LIMITED
Product BlinkIN Expert leverages AR-ML to convert the conventional audio tech support call into more intuitive and efficient visual support.
---
H2M FOOD AND BEVERAGES PRIVATE LIMITED
Manufacture food products incorporating the nutritious countryside ingredients and reformat them as per the needs of the modern day consumer, giving it a global taste.
---
BARIFLO-LABS PRIVATE LIMITED
Developing effective, affordable and sustainable solutions; for rejuvenation and maintenance of agricultural, aquacultural, wastewater treatment and drinking water bodies, and it's associated systems; reversing collateral damages resulting from anthropogenic activities by AI and IoT.
---
LECTURENOTES TECHNOLOGIES PRIVATE LIMITED
A platform for teachers to share their notes, questions and other educational supplements with students and help the student learn better without the need for any external tuition and at their convenient time and place directly through their laptops or mobile phone.
---
OLVA TECHNOLOGIES PRIVATE LIMITED
Product CropsCare using AI to recognizes every disease, pest and deficiency leave behind a specific pattern.
---
YOS HOME APPLIANCE PRIVATE LIMITED
Manufacturer of innovative consumer appliance which reduces starch &arsenic in rice by automating its cooking process based on Indian tradition and thereby reduces diabetes and cancer incidence.
---
SLICK ACCOUNT PRIVATE LIMITED
An intelligent cash flow forecasting & money management software that reduces 70% of decision making time for small business owners & startup founders.
---
UDIYATE TECHNOLOGIES PRIVATE LIMITED
Works on solving problems related to climate change, food & beverage processing and agriculture using technologies such as IoT, Robotics, AI & Mobile tech.
---
IMITO TECHNOLOGY
Creating a system that converts conventional LED-based OOH advertising boards (billboards, transit advertising, alternative category, and street furniture) into sensor-based IOT/cloud-connected smart LED boards.
---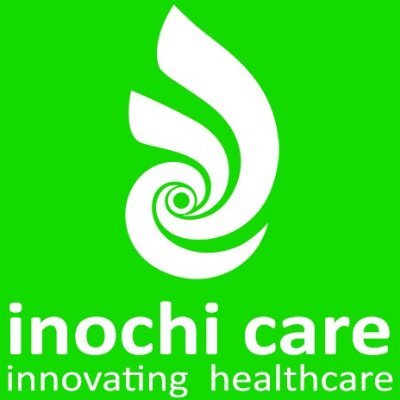 INOCHI CARE PRIVATE LIMITED
A healthcare start-up with a vision to provide quality wound care products for complete healing of medically complex wounds like diabetic foot ulcers and pressure ulcers (bed sores).
---
Call A Diag (Oeuvre Technologies and Consulting Pvt. Ltd.)
Created a one-stop solution for all healthcare needs of Indians that can totally revolutionize the way healthcare is delivered, keeping in mind the ecosystem that currently prevails in the healthcare domain of our country. This technology backed solution addresses the needs of the patients/ customers, as well as that of the various service providers such as pharmacies, physiotherapists and doctors
The Padup Entrepreneurship Bootcamp course is an intensive entrepreneurial journey that unfolds across thirteen weeks.
Week 1
Identifying Problem & scale
Week 5
Designing High Level Solution
Week 6
Quantifying Value Proposition
Week 9
Understanding Pricing Framework
Week 11
Evaluating Viability Parameters
Platform for product testing and scaling
Industry experts to guide you as you improvise your innovation
Support from KIITTBI and its partners in your scale up journey
Market Linkage including business opportunities from associated corporate partners
Access to seed fund
Access to Angel investor network
GST Exemption upto 50 lakhs
Functional office space
Access to technical and logistic resources
Be a part of our Accelerator Program
Ecosystem Partners